PACKING SOLUTIONS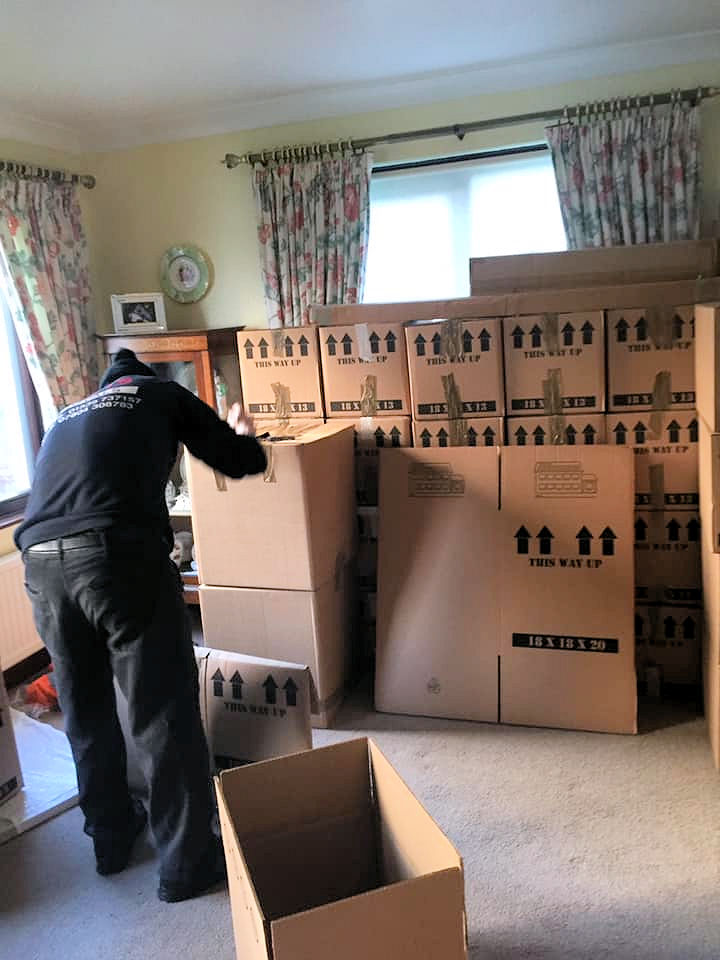 Pack it yourself? Or let us do it for you...
Leigh's Removals tailor the packing services to meet your individual needs.
Full packing service
Breakables packing service
Part packing service
Unpacking service
We understand packing can be one of the most stressful parts of moving home. That is why we listen to our customers to find out what they require and design a packing service to suit.
We can pack a range of items including glassware, furniture, antiques, ornaments, appliances and other belongings using high-quality packaging materials and techniques.
Packing materials we can supply include:
Boxes - large £3 medium £2.50
Wardrobe boxes ££15
Shrink wrap £10
Bubble wrap £26
Brown packing paper £12
Tape £2
PACKING TIPS
Do not overfill boxes, especially larger boxes. Not only will you find them hard to move but we will too.
Ensure glass and china is well wrapped in either paper or bubble wrap.
Heavier items should be placed into smaller boxes.
Always label your boxes - This will ensure they end up in the correct room and will help when unpacking.
Put essential items into clearly labelled boxes – you will want to unpack these boxes first!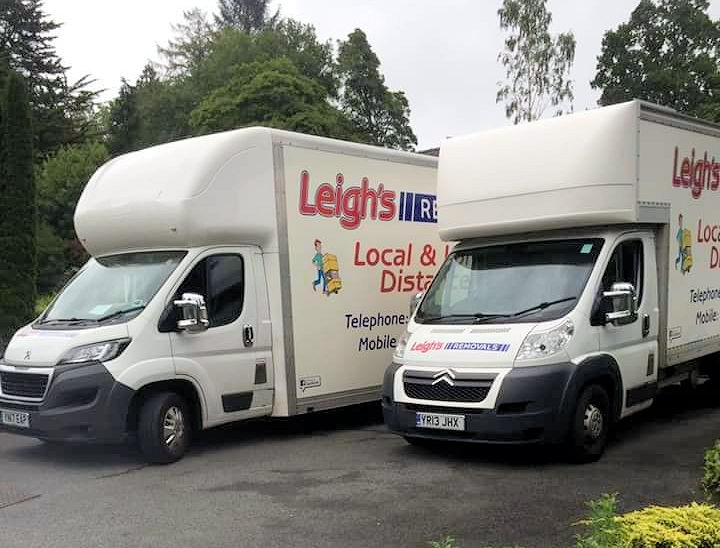 House Removals
Upsizing! Downsizing? We'll look after you - on time every time, on price, careful thats Leigh's Removals!

The assurance of stress-free, professional house moving services at an affordable price.
Plus, we've made the whole process as clear, simple and supportive as possible.

Contact us for a free no-obligation quote, based on the inventory of your home contents you get an accurate price that you can rely on. It will cost you nothing to seek out expert help in preparing a house removals quote.
However, it could be the first step to finding responsive and professional house movers you can trust.
We will take the time to prepare a moving day plan to ensure everything goes smoothly.
This includes making provisions for careful transportation of any particularly fragile, bulky or valuable items.
Call today to arrange a free quote 01539 737157 or 07804 308 783
Testimonial
Helen Laude
Leighs Removals Thankyou all for your hard work and kindness. It is much appreciated. Hope you had a good journey back 😊